Cosmetic Dentist Mandurah
Don't let your imperfect smile keep you from showing your pearly whites! At Platinum Smile Dental, we are committed to helping you achieve the smile to match your dreams. With our premium quality cosmetic dentistry services, your dream smile is just a call away!
From whitening your teeth to giving you that celebrity smile makeover, we can help! Choose from our collection of cosmetic dentistry services that are sure to give you amazing results.
Our clients are our top priority, and we offer the platinum standard of quality dental services for the loving community of Mandurah, Coodanup, Dudley Park, Meadow Springs and Parklands.
Cosmetic Dentistry: Safety, Benefits, and Costs
Cosmetic dentistry is improving your teeth's aesthetics to either address a teeth imperfection or to just achieve your dream smile. It is an elective branch of dentistry rather than necessary. However, there are also some cases where cosmetic dentistry is needed such as those performed for congenital or structural reasons.
With the latest advancement in dentistry, cosmetic dentistry is now achieving feats that were considered impossible in the past. And it's safer now than ever. At Platinum Smile Dental, your caring cosmetic dentists and staff employ the latest dental technology such as computer-guided injection systems in our cosmetic services. Rest assured that it is pain-free, safe, and hassle-free.
Although cosmetic dentistry are elective, the benefits of undertaking a procedure are many and substantial, including:
Boosts self- confidence
Being satisfied with your smile leads to a boost of confidence. In an article published in Psychology Today written by Barbara Markway Ph.D., she wrote that "Self-confidence is linked to almost every element involved in a happy and fulfilling life."
When one has self-confidence, these affect 5 key areas – Less Fear and Anxiety, Greater Motivation, More Resilience, Improved Relationships, and Stronger Sense of Your Authentic Self.
Avoid dental problems
Cosmetic services like dental braces do not only give you straight teeth but also saves you from possible dental problems such tooth decay in the future. Crowded teeth are harder to clean and easier for the food particles to accumulate, hence are vulnerable to tooth decay.
Look younger
Removing dental stains or correcting jaw/bites (open bites), can improve your facial structure making you look younger.
Improved teeth performance
Cracked teeth can still work but not as effectively as before. With corrections by cosmetic dentistry, your teeth will not only look good but will also improve performance.
Cosmetic dentistry costs depend on the procedure you select. Dental implant, for example, costs $4000/ tooth. Composite veneers start at $400 and porcelain veneers at $1100.
Don't compromise your pearly whites by settling for a cheaper cost, always go to your trusted and certified cosmetic dentist in Mandurah. In our aim to help the wonderful community of Mandurah achieve perfect smiles, we offer interest-free payment plans for our dental services, cosmetic dentistry included.
Talk to our caring team at Platinum Smile Dental and learn how your affordable dentist in Mandurah can help you achieve your dream smile, interest-free!
Dental Issues and Conditions
Cosmetic dentistry aims to give you the perfect smile by correcting different teeth imperfections such as:
Stained or Discoloured Teeth
Stained teeth can occur in shades of chalky white, grey, brown, and burnt orange. Stained teeth can be a result of either external stains caused by the foods and beverages you consume such as red wine, soft drinks, coffee, and tea.
They can be a result of genetics, antibiotics, or fluoride, or it could be caused by internal trauma or damage to the nerve. Teeth discoloration can affect an entire row of teeth or just one individual tooth and appear in variations of streaks and pits along with random teeth.
Crooked Misaligned and Gapped Teeth

Crooked and misaligned teeth happen due to a plethora of reasons. Mostly occurs due to poor dental hygiene, while some are due to bad habits from your childhood – Thumb sucking, Tongue thrusting and over-use of Pacifiers. Not only will crooked and misaligned teeth affect your self-esteem and speech but long-term effects lead to a multitude of dental health problems including tooth decay, cavities and gum disease.
Gummy smile is also known as excessive gingival display is a smile that shows an excessive amount of gum under the upper lip. It is a common unaesthetic clinical condition, which can be caused by an abnormal dental eruption (delayed passive eruption), or hyperfunction of the upper lip elevator muscle or by excessive vertical growth of the bone of maxilla or over-eruption of the maxillary anterior teeth, or a combination to one of the above-described factors together.
Tooth loss is a process in which one or more teeth come loose and fall out. Losing teeth is undesirable and is the result of injury or disease, such as dental avulsion, tooth decay, and gum disease. The condition of being toothless or missing one or more teeth is called edentulism. The main method of preventing tooth loss is prevention of oral diseases.
Our Cosmetic Dentistry Services in Mandurah
Your dentist Madurah is your go-to cosmetic dentist offering you a wide range of services such as:
Choose between Composite Veneers or Porcelain Veneers for your needs. Composite veneers is a great treatment option as it usually does not require any shaving of enamel and can be completed in a single appointment. The cost is also another benefit, composite veneers cost roughly a 1/3 of the cost of porcelain veneers.
In Porcelain Veneers a small amount of enamel is shaved away in majority of cases and a mould is taken. Once the custom made veneers have been fabricated, Dr. Eugene will seat them over your teeth to make sure that they achieve the desired result.
Once this is done, the thin porcelain shells are bonded into place. The result is a beautiful, natural-looking smile that will last for years. The bonding process makes the porcelain shell strong, long-lasting and stain-resistant.
Both offer durable, stain-resistant, natural-looking results. Guaranteed no one can tell that they're veneers!
Crowns and Bridges are one of the restorative dental services. Both are replacement parts for missing teeth and provide long-lasting natural aesthetics.
A crown can be used to cover or cap a damaged or broken tooth, usually after root canal treatment or if a large amount of your tooth got lost due to cavity. Once in place, it resembles the look of your own tooth, while strengthening and improving the appearance of the tooth.
It can replace one or more missing teeth by spanning the space where the teeth were missing. The bridge is cemented to the natural teeth on either side of the empty space as they serve as anchors for the bridge. Each of those teeth is covered with a crown and the replacement tooth or teeth are attached to those crowns.
Revamp your smile with smile makeover. We offer complimentary smile makeover discussions; we can chat about your options and I'll be able to give you some approximate costs. Smile Makeover is a cosmetic dental service that allows you to design your smile using our state of the art dental equipment. You have the freedom to choose how the overall outcome would look, guided by your dentist Mandurah. Smile Makeovers can drastically improve your smile and covers a number of cosmetic dental problems, even those that seem to be impossible!
Whitening your teeth is one of the fastest and most cost-effective ways of refreshing your smile! It's quick, safe, and sure to provide you with the glow you need.
Your Dentist Mandurah will first conduct a dental examination to determine if you are an ideal candidate for teeth whitening.You may need to undergo prior treatments depending on the current health of your teeth. This is to ensure that we address the root of the problem and deliver the best, lasting results.
In cases where you want to correct the minor crookedness of your front teeth, an Inman Aligner is perfect for the job. For correcting minor crookedness to your front teeth, our dentists customise a removable plate, which is nearly invisible. Although the plate must be worn at least 16 hours of the day, your teeth will be aligned and corrected within 2-4 months.
Invisalign is your fastest and safest alternative to traditional metal braces. Invisalign is a transparent plate that aligns your mouth to straighten your teeth. Worn for 16 hours a day gives you terrific results within 4-8 months.
Don't we all dread those metal wires and buttons on our teeth? Unlike the old metal braces, Invisalign is completely invisible. There is no danger of food being caught in the metal, it can be removed easily for regular brushing and flossing, but you have to wear it for 16 hours a day.
Invisalign plates are made with a near-perfect digital scan of your dental profile and align your teeth in stages, thereby causing little to no discomfort. They cause no stress, harm or self-esteem issues and are completely invisible.
Are you thinking about straightening your teeth, but don't like the idea of having metal buttons and wires on your teeth for around 12 months? Thanks to advancements in Dental Teeth alignment technology, our dentists can provide you with a new system of invisible braces.
C-Fast Clear braces for adults are faster and more efficient in getting you straighter teeth. Most of the time, you can see results within 4-6 months.
Our procedure is safe, pain-free, and can even be availed through payment plans. We accept Denticare, Afterpay, and Super Care. Talk to our caring team today to discuss more about your payment plan.
Checkout these Actual Cases By DR. EUGENE KHOO At Platinum Smile Dentist Mandurah.
Am I A Candidate For Cosmetic Dentistry Treatment?
For the efficiency of the procedure and your safety, your trusted cosmetic dentist Mandurah sets requirements to determine ideal candidates for cosmetic dentistry. Generally, to enjoy the amazing results of our cosmetic dentistry services, you have to be:
Possess good oral health and physical health
Have realistic goals and expectations
Desire for improved appearance
Aware of the time needed to achieve desired results
Your compassionate dentist Mandurah will conduct an examination to see if you are an ideal candidate and will create a dental plan for your needed cosmetic treatments.
Platinum Smile Dental, Your Trusted Cosmetic Dentist Mandurah
Give us a call today to discuss your cosmetic needs. Give your pearly whites the pampering they deserve.
Call us at (08) 9534 7946 or visit us today!
Don't let your missing teeth affect your Smile
Call Platinum Smile!
You'll Feel Better – Right Away.
Call Us Now
Book Your Smile Makeover Consultation with Mandurah's Most recommended Dentists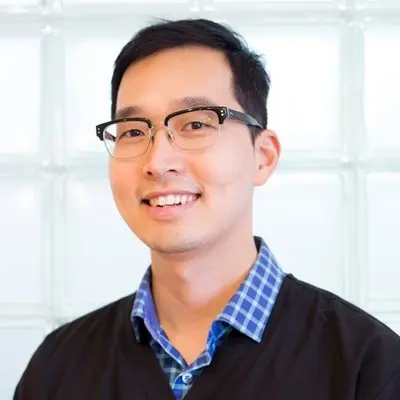 Dental Expertise
Dental Experts with 20 Years Experience
Dr. Eugene Khoo
is the principal dentist at Platinum Smile Dental and loves getting to know his patients
Ultra-Modern Technology And Regular Upskilling
We offer the latest in Dental Implant technology
Get Involved
Get a fully personalised approach to planning your dream smile.
Very Affordable Payment Plans!
Get your treatment now & pay it off later
Interest-Free
Claim From Health Funds on the spot and setup your payment plan.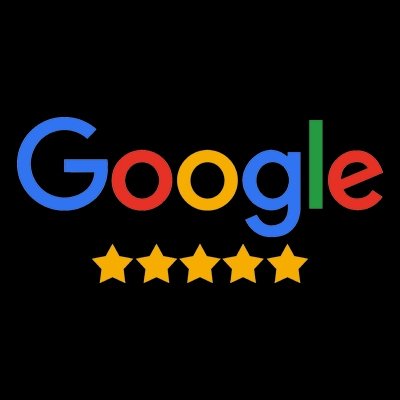 Top-Rated Dentist In Mandurah
Very popular among all our patients
Find Out Why
Our clients are ecstatic about our practice and we always take the time to listen to you
Conveniently Located With Free Parking
Prime Location in Mandurah, Western Australia
Close to Everything
Meadow Springs, Lakelands, Halls Head, Falcon, Pinjarra, Ravenswood and Madora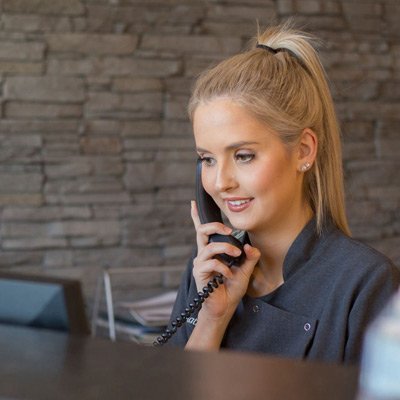 Still Have Questions ?
We are just a call away
Experience the Outstanding Service
Welcome to quality and affordable dental care with customer service second to none
Frequently Asked Questions
How long do cosmetic services last?
The materials we use for all our services are premium quality. We make you're getting what you pay for. However, it would still depend on how you care for your teeth after the procedure. Regular check ups with your dentist Mandurah also plays a great role.
How much do cosmetic services cost?
The costs differ depending on the service as well the material you chose (example composite veneers VS porcelain veneers). Give us a call today to know the ballpark figure. Or visit us to discuss your options.
Do you have payment plans for your cosmetic services?
Yes! We try to make our services as accessible as possible. We believe everyone deserves to have their dream smile. We accept cash, credit cards, Denticare, Afterpay, and Super care. Talk to our team to discuss how we can help!
How do I know which braces would be best for me?
Your dentist Mandurah will have to conduct a dental examination first so we can offer you the best option. In some cases, veneers can also solve minor misalignment. Come visit us today so we can discuss what fits you best.
All treatment carries risks. Individual consultation is required with one of our practitioners to ensure that the treatment is right for you. Any surgical or invasive procedure carries risks. Before proceeding you should seek a second opinion from an appropriately qualified health practitioner. Contact us for more information. Rebates may vary depending on your individual health fund.