A dental filling is restorative dental equipment that addresses a number of dental problems plaguing your teeth. Currently, there are a variety of materials used for a dental filling.
At Platinum Smile our dentists choose not to use mercury fillings due to their negative effect on your health and the environment. You have a choice of resin or gold to fill your tooth. Your dentist can discuss the best option in the clinic at the time of your appointment.
Read on to learn more about dental fillings in Mandurah.
Dental fillings are a recommended treatment for a number of dental problems because of their restorative and aesthetic benefits. Below are some of the dental conditions that can fixed by a dental filling:
With tooth decay, the bacteria attacks and wears down the tooth enamel. Part of the tooth decay treatment is removing the decay, deep cleaning, and reinforcing the damaged tooth by covering the damaged area with a dental filling. By doing this, your tooth's look and function are restored.
Fillings are done to seal off any cavities in your mouth after the dentist cleans out the decay and bacteria. This prevents any further damage and ensures that the decay doesn't progress deeper into your tooth.
To treat a cavity your dentist will remove the decayed portion of the tooth and then "fill" the area on the tooth where the decayed material was removed.
Over time, your teeth will deteriorate and this can bring about various dental problems. To avoid this, the damaged teeth can be placed with a dental filling.
Bruxism is the involuntary grinding of your upper and lower teeth which usually happens at night. The pressure from the grinding can damage your teeth. Dental filling is part of the treatment — the teeth are reinforced and the patient may be asked to wear a night guard.
Supplementary to root canal treatment – In a root canal treatment, the infected dental pulp is removed and the root canals disinfected. Afterward, the tooth is filled with a dental filling.
Chipped or cracked tooth – To improve aesthetics and avoid further damage to the tooth, a dental filling may be required. Fillings are also used to repair cracked or broken teeth and teeth that have been worn down from misuse (such as from nail-biting or tooth grinding).
How Do I Know if I Need a Filling?
If you have any of the above-mentioned dental issues, the possibility of needing a dental filling is high. Book a dental checkup at Platinum Smile Dental. Your dentist Mandurah will thoroughly check your teeth and suggest a treatment plan for you.
During the checkup, your dentist Mandurah will use a small mirror to carefully examine the surfaces of your teeth. Your dentist may also require a dental X-ray of your mouth to check the extent of the damage.
At Platinum Smile Dental, you can choose from gold, resin, or porcelain tooth fillings. Below are the advantages of the three.
Gold fillings are known for their:
Durability
with proper care and good oral hygiene, gold fillings can last at least 10 to 15 years (even longer). Gold fillings do not corrode.
Strength
The strength of gold fillings is great and can withstand chewing/biting pressure
Aesthetics
 There are a few people who prefer gold fillings for their aesthetic appeal.
Resin fillings are made of combined ceramic and plastic compounds. They are also called "white fillings" or "tooth-colored fillings."
Aesthetics
Resin fillings are also called "tooth coloured fillings" because the materials used resemble the color of natural teeth. When using resin fillings, they look like natural teeth so it would be hard to tell the difference.
Bonding/ compatibility to tooth structure
Resin fillings provides support to the tooth by micromechanical bonding to the enamel.
Saving natural tooth
When using resin fillings, less tooth structure is needed to be removed as compared to when amalgam fillings are used.
Porcelain fillings, also called ceramic fillings are known for:
Stain-resistant
They resist stain more effectively than resin fillings
Tooth-coloured
Porcelain filling also resembles natural tooth just like resin fillings
Durability
With proper care and good oral hygiene habits, porcelain fillings can last up to 15 years (or more)
The Dental Filling Process
The dental filling procedure only takes one visit. With the latest dental equipment at Platinum Smile Dental, you can enjoy the benefits after just an hour in the dental clinic!
Your cosmetic dentist Mandurah will take an X-ray of your tooth, discuss your options with your, and place the dental filling in just an hour,
For teeth that have tooth decay, your dentist Mandurah will first remove the decay before adding the filling. Your highly-trained dentist Mandurah will numb the area (teeth, gums, and surrounding soft tissue) to make sure that you will not feel pain during the treatment. The decay is then drilled out and replaced with a dental filling of your choice. This only takes a few minutes to complete.
 The area may still be numb for a few more hours after the procedure, this is normal. Your dentist Mandurah will discuss aftercare tips with you.
Dental Fillings may be your best option for…
Intricate, Complex Work, Dealing With Very Fine Nerve Canals
Sometimes an infection can appear inside your tooth, under the hard white enamel and has infected your tooth and gone to the roots of your teeth
Crowding Of Teeth Is Often Inherited From Our Parents
Mostly happens due to mouth breathing, tongue thrusting, reverse swallowing and thumb sucking
A Clear Sticky Substance That Forms On Your Teeth, Daily
Decay and Plaque slowly eat away at your tooth. Starting from the outer layer, causing permanent damage, till they reach the roots. Sadly, that's when it's too late.
Talk to us today to learn how we can help. We at Platinum Smile Dental offer comprehensive dental treatments and durable restorative equipment for the dental needs of the wonderful Mandurah community.
Book your appointment today to start your journey towards healthier and beautiful teeth.
Call us at (08) 9534 7946 or visit us today!
Don't let your missing teeth affect your Smile
Call Platinum Smile!
You'll Feel Better – Right Away.
Call Us Now
Book Your Smile Makeover Consultation with Mandurah's Most recommended Dentists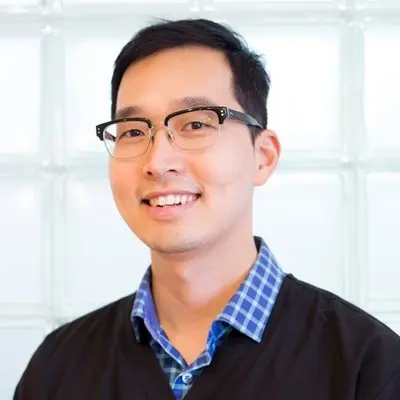 Dental Expertise
Dental Experts with 20 Years Experience
Dr. Eugene Khoo
is the principal dentist at Platinum Smile Dental and loves getting to know his patients
Ultra-Modern Technology And Regular Upskilling
We offer the latest in Dental Implant technology
Get Involved
Get a fully personalised approach to planning your dream smile.
Very Affordable Payment Plans!
Get your treatment now & pay it off later
Interest-Free
Claim From Health Funds on the spot and setup your payment plan.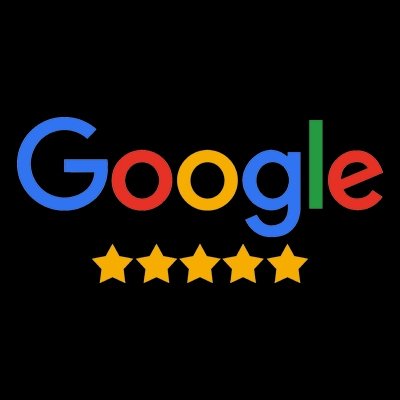 Top-Rated Dentist In Mandurah
Very popular among all our patients
Find Out Why
Our clients are ecstatic about our practice and we always take the time to listen to you
Conveniently Located With Free Parking
Prime Location in Mandurah, Western Australia
Close to Everything
Meadow Springs, Lakelands, Halls Head, Falcon, Pinjarra, Ravenswood and Madora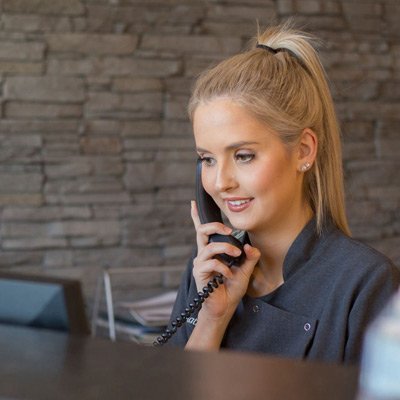 Still Have Questions ?
We are just a call away
Experience the Outstanding Service
Welcome to quality and affordable dental care with customer service second to none
Frequently Asked Questions
How much do dental fillings cost?
This is a tough one to answer without actually looking at the tooth. But fillings at our clinic start from $120, depending on the size, and material used.
Dr. Eugene is always happy to discuss the fees at your appointment before he begins working on your tooth
I have old silver-mercury fillings. Do I need to have them all removed and replaced?
Although Dr. Eugene doesn't place mercury fillings anymore, he doesn't advocate that they should all be removed either. Unless the tooth with the filling has an existing problem such as decay, leakage or is broken.
So, replacing all your silver mercury fillings is a personal choice that you need to make.
And if you would like that done, Dr. Eugene is happy to discuss what non-metallic materials would be good to restore your teeth with.
How long do dental fillings last?
This depends on the materials you use and how well you care for your teeth and dental fillings. Gold fillings are the most durable, followed by porcelain veneers. Both can last up to 15 years, even more
How many dental appointments does it need to get my dental fillings?
With the latest dental equipment and our skilled team at Platinum Smile Dental, getting your dental fillings only take one visit, and for only an hour in the dental chair.
Who are ideal candidates for dental fillings?
Not everyone who has the above-mentioned dental problems can take advantage of dental fillings. Ideal candidates for dental fillings are patients with mild to moderate tooth decay. Those with severe cases will be referred to our other dental treatments such as root canal treatment
All treatment carries risks. Individual consultation is required with one of our practitioners to ensure that the treatment is right for you. Any surgical or invasive procedure carries risks. Before proceeding you should seek a second opinion from an appropriately qualified health practitioner. Contact us for more information. Rebates may vary depending on your individual health fund.