General Dentistry
Issues & Solutions
Discover the difference
at Platinum Smile
Our clients are our top priority, and we offer the platinum standard of quality dental services for the loving community of Mandurah, Halls Head, Dudley Park, Meadow Springs and Parklands. Our services cover General, Specialist and Cosmetic dentistry.
Dental Issues and Conditions
Dental Emergency Mandurah
Cracked and Chipped Teeth
Dental Emergency Mandurah
Dental emergencies can happen anytime, anywhere, regardless of age. At all times, you should be prepared to administer first aid and quickly reach out to your dentist Mandurah at Platinum Smile Dental.
If you are unsure if your case is an emergency, we recommend that you still call your dentist. Like all emergencies, the first few minutes of the dental emergencies are crucial. How quickly and accurately you react can affect the impact of the dental emergency on your oral health.
Impacted Wisdom Tooth Mandurah
Wisdom teeth or the third molars are the last permanent teeth to appear in your mouth. Their connotation comes from the fact that they usually erupt between ages 17 – 25, at an age when the person is presumably "wiser".
Not everyone gets them, and that's normal. Whether or not you have wisdom teeth, is not the problem. The dental problem is when the wisdom tooth is impacted.
Gum Disease Treatment Mandurah
Experiencing sensitivity or pain in your gums? Bleeding gums that swell up and produce odour? It is very likely you're suffering from gum disease. This is caused when plaque and tartar build up around your teeth specifically where the teeth and gum meet. The first stage of gum disease is known as gingivitis, and this is fully treatable when detected in the early stages.
Cracked and chipped teeth Treatment Mandurah
Having a cracked, chipped and missing tooth is very common, and happens for many different reasons. There might not be any pain just yet, but it's extremely important to get it looked at. Often, these cracks and chips continue to deteriorate leading to extreme pain when they reach the root of your tooth. You don't want to un-necessarily suffer for a very treatable tooth issue.
Toothaches are the first signs of much bigger potential problems that will cause discomfort and make you miserable. Panadol and Pain medication simply hides the pain, but the dental issue has already manifested itself.
Causes for your tooth-ache could range from a recent crack and chip, Gum Disease and Tooth Decay. However, recent Orthodontic Treatments, Impacted Wisdom Teeth, Worn Teeth and Loose Fillings could play a part too
Worn Down Teeth Treatment Mandurah
Despite your teeth being the hardest substance in your body (harder than bone!), they can still suffer damages. This is part of the natural life cycle of teeth. Everyone goes through the aging process, although some lifestyle choices are to blame for the early onset of this condition.
Tooth Decay and Plaque Treatment Mandurah
Tooth decay is one of the leading causes of tooth loss among adults. The World Health organization reported that there are 530 million children all over the world with tooth decay today.
Tooth decay as the name suggests, is the gradual decay of the tooth due to dental caries. Plaque houses bacteria including the streptococcus mutans. These bacteria convert the sugar from food to acid which in turn attacks and wears the tooth enamel away.
Anxious about pain and discomfort? Are you putting off your dental check-ups because you dread going to the dentist? Do you envision the dental tools as machinery drilling into your mouth? If you answer YES to these questions, then you might have dental anxiety.
No worries! That is nothing to be embarrassed about. According to the University of Adelaide in their Australian Research Centre for Population Oral Health, "high dental fear affects approximately one in six Australian adults and about one in ten children"
Child Dental Benefits Schedule
Dental Check-Up and Clean
Professional Deep Cleaning
Children's Dentist Mandurah

At Platinum Smile Dental, we believe that oral health awareness should start in childhood. Towards that goal, our amazing team of experienced dentists and highly-trained staff has committed to providing only the best children dentistry in Mandurah.
We strive to build a positive experience for your child from the moment you arrive until you leave, and every time you visit! We foster a caring and friendly environment where children can enjoy while learning about good oral habits.
Child Dental Benefits Schedule Mandurah
Achieving optimum oral health does not happen overnight. It begins at an early age – in children. Even at their young age, children should be taught how to care for their teeth and the importance of good oral health.
The responsibility to educate these little minds falls in the hands of the parents, and the dental community. As parents, you have to carefully select the right Mandurah dentist, and that is no small feat! Everyone claims to offer the best so it's challenging to find the right one.
Dental Check-Up and Clean Mandurah

Caring for your teeth does not end at home. Brushing and flossing are not enough to keep your teeth at their best. Professional help from your dentist Mandurah is needed to keep your oral health in check.
At Platinum Smile Dental, we put great importance at our Preventive Dentistry Services. Prevention is always better than cure, and we are committed to delivering quality Preventive Dentistry services.
A dental filling is restorative dental equipment that addresses a number of dental problems plaguing your teeth. Currently, there are a variety of materials used for a dental filling.
At Platinum Smile our dentists choose not to use mercury fillings due to their negative effect on your health and the environment. You have a choice of resin or gold to fill your tooth. Your dentist can discuss the best option in the clinic at the time of your appointment.
Would you like to remember little or nothing from your dental visit?
Platinum dental, have an effective and efficient way of providing the highest level of anxiety relief and pain control during dental procedures. A medical doctor trained in sedation will attend your appointment to provide this service, Intravenous sedation.
Root Canal Treatment Mandurah
Root canal treatment is intricate, complex work, dealing with very fine nerve canals in one or more of your teeth. It is a dental procedure that saves your natural tooth from extraction by removing the infected dental pulp.
The success rate of root canal treatment is generally high. Those who undergo the procedure can expect 90-95% success rate, with the tooth lasting a long time with proper care and good oral hygiene.
Professional Deep Cleaning Mandurah
In a professional deep clean, your dentist or dental hygienist will use specialised instruments to clean your teeth and remove all the tartar in the hard to reach places. It's important to have regular professional cleans to prevent gum disease, bad breath and other hygiene problems.
Tartar is a plaque that builds up around your teeth even with regular brushing and causes bacterial infections and bleeding gums when left untreated
Happy gas or Nitrous oxide (N2O), is a widely used local sedation technique that effectively relaxes patients and create feelings of pleasure.
The gas is colorless and odorless and is safe for both adults and children. Administered under the supervision of your trained dentist Mandurah, happy gas quickly eases dental anxiety.
Don't let your missing teeth affect your Smile
Call Platinum Smile!
You'll Feel Better – Right Away.
Call Us Now
Book Your Smile Makeover Consultation with Mandurah's Most recommended Dentists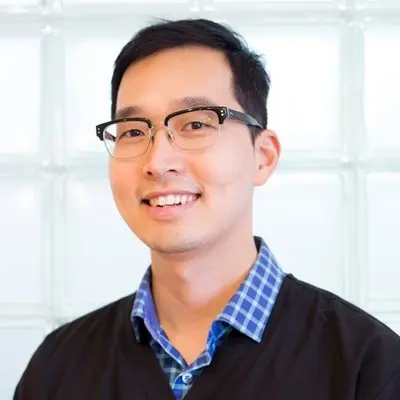 Dental Expertise
Dental Experts with 20 Years Experience
Dr. Eugene Khoo
is the principal dentist at Platinum Smile Dental and loves getting to know his patients
Ultra-Modern Technology And Regular Upskilling
We offer the latest in Dental Implant technology
Get Involved
Get a fully personalised approach to planning your dream smile.
Very Affordable Payment Plans!
Get your treatment now & pay it off later
Interest-Free
Claim From Health Funds on the spot and setup your payment plan.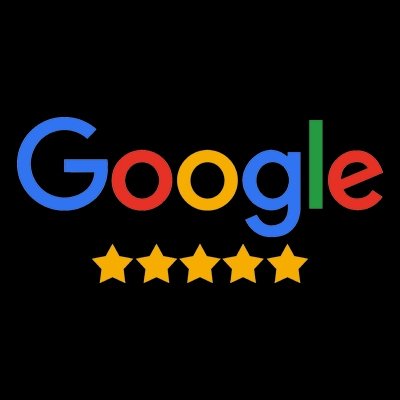 Top-Rated Dentist In Mandurah
Very popular among all our patients
Find Out Why
Our clients are ecstatic about our practice and we always take the time to listen to you
Conveniently Located With Free Parking
Prime Location in Mandurah, Western Australia
Close to Everything
Meadow Springs, Lakelands, Halls Head, Falcon, Pinjarra, Ravenswood and Madora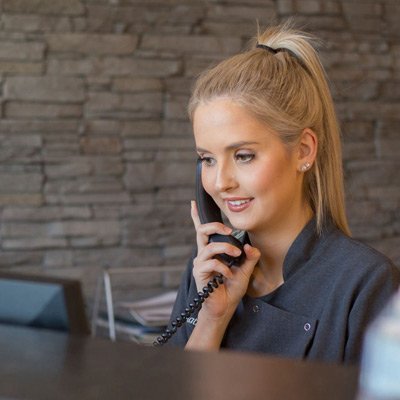 Still Have Questions ?
We are just a call away
Experience the Outstanding Service
Welcome to quality and affordable dental care with customer service second to none
All treatment carries risks. Individual consultation is required with one of our practitioners to ensure that the treatment is right for you. Any surgical or invasive procedure carries risks. Before proceeding you should seek a second opinion from an appropriately qualified health practitioner. Contact us for more information. Rebates may vary depending on your individual health fund.