Impacted Wisdom Tooth Mandurah
Wisdom teeth or the third molars are the last permanent teeth to appear in your mouth. Their connotation comes from the fact that they usually erupt between ages 17 – 25, at an age when the person is presumably "wiser".
Not everyone gets them, and that's normal. Whether or not you have wisdom teeth, is not the problem. The dental problem is when the wisdom tooth is impacted.
This means that there is not enough room in their mouth to accommodate these extra teeth. This lack of space usually leads to the tooth not growing correctly and causes pain and problems for your mouth and jawbone.
Impacted wisdom teeth comes in 4 types, and not all of them needs removal:
Vertical Impaction
impacted tooth is oriented nearly vertical, just like the rest of the teeth. This type still has a chance to erupt properly.
Mesial Impaction
This is the most common type of impact. The tooth is angled towards the front of the tooth beside it, putting pressure and pushing the molar beside it. Mesial impaction often leaves the wisdom tooth half-erupted, with only the crown visible.
Distal Impaction
This is the least common type of the four, and the opposite of mesial impaction. The wisdom tooth in this case is angled towards the back of the teeth. For this case, there is still a chance that the tooth will erupt properly, depending on its angle.
Horizontal Impaction
This last type of impaction is the most painful form of impaction. The tooth is not visible, therefore needing a dental X-ray to see properly. The impacted tooth is pushing the molar beside it. This type of impaction often needs an oral surgeon, and in some cases, removal of some parts of the jawbone.
Signs that You have Impacted Wisdom Teeth

Since there isn't an exact age when the wisdom teeth appear, it may be hard to determine if the dental pain you're feeling is because of the impaction. Below are some signs that what you may have impacted wisdom tooth:
Swelling in the jaw area where the tooth is
Sensitive, swollen, and even bleeding gums
Difficulty opening your mouth
If you have one or two of the above symptoms, see your Dentist Mandurah right away.
Removing your wisdom tooth is the most common long-term solution when there is not enough space in the jaw for them.
Removing an impacted wisdom tooth is more complicated than a single tooth extraction, which is why our dentists use a panoramic x-ray to examine the area carefully. We need to determine how far deep the tooth has grown into your jaw, to determine the correct surgical technique, which will lead to minimum impact and fast recovery times.
Ignoring a wisdom tooth will create a crowded jaw. If your wisdom teeth are fighting for room, they often shift your front teeth causing
misalignments
and changes to your bite.
Impacted wisdom teeth will cause a range of problems including jaw pain, infections, tooth decay and even a swollen face. They often create inaccessible pockets (sometimes, gum flaps) between your teeth where diseases thrive, and unfortunately usual brushing and flossing might not reach them.
If you have the above signs, especially if you are already experiencing dental pain, we recommend that you visit us right away.
To alleviate the pain, please do the following first aid steps:
Gargle using an antiseptic mouthwash or if unavailable, dissolve ½ tablespoon of salt to a glass of warm water. Rinse your mouth with this (use the entire glass, if possible).
Apply an ice pack on the swollen jaw to minimise the swelling on your way to the clinic.
If you wish to take a pain reliever, do not put this directly on the affected area as this can cause a chemical burn. Don't give pain relievers to those below 18 and pregnant women.
After the wisdom tooth removal, your dentist Mandurah may prescribe antibiotics and other measures. Below are some of our self-care tips:
Avoid strenuous activities. We recommend you take a day off from work. Avoid driving and lifting heavy objects.
Avoid drinking or smoking while you are still recovering.
For the first 24 hours after the procedure, avoid spitting, rinsing, or any activity that may interrupt/dislodge the blood clots forming in the area.
Safe and Pain-Free Wisdom Tooth Extraction at Platinum Smile Dentist Mandurah
At Platinum Smile Dental, our wisdom teeth removal in Mandurah is guaranteed safe and pain-free. We make sure of the latest dental equipment and IV sedation for the procedure.
Call us today for an examination of your wisdom teeth. Call us at (08) 9534 7946 or visit us today!
Minimum Impact And Fast Recovery Times
Wisdom teeth or the third molars are the last permanent teeth to appear in your mouth. Their connotation comes from the fact that they usually erupt between ages 17 – 25,
Eat Whatever You Like When You Like
Implants lock your dentures firmly into place so you won't have these problems again.
Book an appointment with your local experts for any questions related to Dental Implants Mandurah
Specialised Instruments To Clean Your Teeth And Remove All The Tartar In The Hard To Reach Places.
Have regular professional cleans to prevent gum disease, bad breath and other hygiene problems
Book Your Smile Makeover Consultation with Mandurah's Most recommended Dentists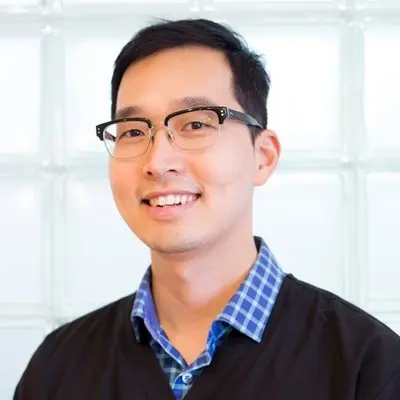 Dental Expertise
Dental Experts with 20 Years Experience
Dr. Eugene Khoo
is the principal dentist at Platinum Smile Dental and loves getting to know his patients
Ultra-Modern Technology And Regular Upskilling
We offer the latest in Dental Implant technology
Get Involved
Get a fully personalised approach to planning your dream smile.
Very Affordable Payment Plans!
Get your treatment now & pay it off later
Interest-Free
Claim From Health Funds on the spot and setup your payment plan.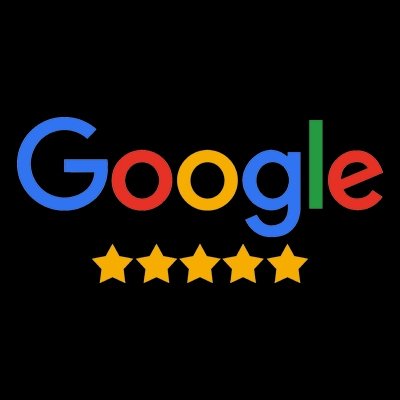 Top-Rated Dentist In Mandurah
Very popular among all our patients
Find Out Why
Our clients are ecstatic about our practice and we always take the time to listen to you
Conveniently Located With Free Parking
Prime Location in Mandurah, Western Australia
Close to Everything
Meadow Springs, Lakelands, Halls Head, Falcon, Pinjarra, Ravenswood and Madora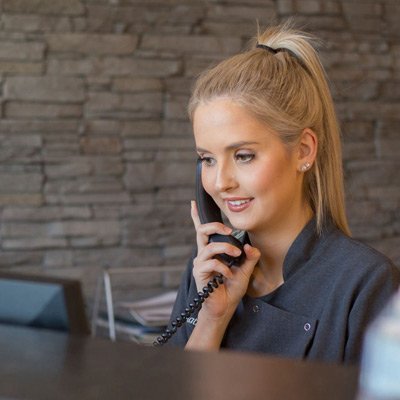 Still Have Questions ?
We are just a call away
Experience the Outstanding Service
Welcome to quality and affordable dental care with customer service second to none
Frequently Asked Questions
Do all wisdom teeth need to be removed?
Is it better to have them removed earlier or later in life? No, not all wisdom teeth need to be removed.
However, if you have been experiencing ongoing, recurrence discomfort, pain or swelling. These are very good reasons to have wisdom teeth removed.
It is better to have your troublesome wisdom teeth removed earlier in life, this is because you heal better due to good blood circulation and wisdom teeth are easier to remove when your jawbone is soft and supple in youth. An ideal time to have wisdom teeth removed is between 18 – 25 years of age.
What can we do about impacted wisdom teeth?
Removing wisdom teeth is the long-term solution if there is not enough space in the jaw for them to come through normally.
Because removing impacted wisdom teeth is more complicated than a single tooth extraction, a panoramic x-ray (OPG) is needed first to examine the area carefully. This type of x-ray shows a lot more detail than a standard dental x-ray.
At Platinum Smile Dental, you have the option of having your wisdom teeth removed in-chair awake under local anaesthetic, or asleep under IV sedation (intravenous).
How much time of school/work do I need for recovery?
2-3 days for normal removal, 7-10 days for surgical removal. Please take the pain relief and medication provided and prescribed to keep yourself comfortable during your recovery.
Can I be asleep for the proceudre?
Yes you can. A medical doctor can be arranged to carry out IV sedation on the day of your procedure and all the work can be done at this clinic rather than you going to hospital.
What is IV sedation?
During IV sedation (also known as twilight sedation) you are put into a sleep-like state. It isn't as deep as a general anaesthesia and therefore carries less risk. You will be aware of what is happening, but it will not disturb or worry you, and nor will you remember any of the procedure.
A fully qualified medical doctor comes out to the clinic and administered the IV drugs to induce the sleep-like state. He stays throughout the whole procedure, monitoring your wellbeing at all times.
So give the clinic a call on (08) 9534 7946 for an appointment to discuss your troublesome wisdom teeth, sedation dentistry or if you are just looking for a dentist in Mandurah.
All treatment carries risks. Individual consultation is required with one of our practitioners to ensure that the treatment is right for you. Any surgical or invasive procedure carries risks. Before proceeding you should seek a second opinion from an appropriately qualified health practitioner. Contact us for more information. Rebates may vary depending on your individual health fund.