Missing Teeth Treatment
Bridge or implant appears to provide
patients with the best sense of security
Missing Teeth Treatment Mandurah
Tooth loss is a process in which one or more teeth come loose and fall out. The condition of being toothless or missing one or more teeth is called edentulism. The main method of preventing tooth loss is the prevention of oral diseases.
At Platinum Smile Dental, our quality-approved preventive dentistry services such as regular dental checkups and professional deep cleaning keep your pearly whites at their best and avoid missing teeth.
If you are already suffering from missing teeth, we can still help! Our restorative dentistry services bring back the bite and beauty to your teeth, so you can eat what you like when you like it!
Quick Facts About Your Teeth
*is it possible to turn this into an infographic?*
Do you know that…
A child has an average of 20 baby teeth
The first stage of the tooth begins in the 6th week of pregnancy (gestation). The basic substance starts to form during this time.
Your teeth are unique to you! They are like fingerprints, even identical twins do not have the same teeth
Your enamel is the hardest part of your body, harder than your bones
Your teeth are the only part of your body that is unable to heal itself
⅔ of your teeth are below the gumline.
What causes missing teeth?
Losing teeth is undesirable. Its effects are many and far-reaching. A number of reasons can cause missing teeth. On average, an adult can have as many as five missing teeth as your teeth's durability weakens with age and other factors.
Below are some of the common causes of missing teeth:
Tooth decay
The bacteria in the plaque attacks the tooth enamel wearing it away. If untreated, the infection worsens until it reaches the pulp. Eventually, the tooth dies and starts to loosen until finally fall out. Tooth decay is easily avoided with correct oral hygiene habits and regular dental checkups.
Gum disease is the inflammation of the gums due to plaque build-up. It has three stages – gingivitis, periodontitis, and advanced periodontal disease. With gum disease, the bacteria irritate the gums causing it to swell, be sensitive, and recede. The disease worsens and the gums continue to recede, the teeth become loose. The bacteria can also reach the bone supporting your teeth, accelerating the effect.
Gum disease can be prevented by submitting yourself to your dentist Mandurah's preventive dentistry services. Our gum disease treatment includes comprehensive measures that address the root of the problem to prevent it from coming back
Accidents
Knocked out tooth or dental avulsion happens due to an accident causing pressure on your face or mouth such as contact sports injury. This affects all ages — young and old alike and is a dental emergency needing immediate attention from your emergency dentist in Mandurah.
An avulsed tooth may still be implanted in your mouth again if you follow the correct first aid steps and contact your emergency dentist Mandurah right away. The same importance is given for milk teeth, as these keep the place and alignment for your permanent teeth to grow in
Having missing teeth does not just affect your teeth's performance, but can also impact your confidence. Studies show that you become more vulnerable to oral health diseases as you delay the treatment and lose more teeth. The following are some of the consequences of ignored missing teeth:
Your jawbone shrinks.
The pressure exerted by each tooth during mastication and in its other functions stimulates the jawbone keeping it strong and healthy. When a tooth is avulsed, the bone does not receive the stimulation needed therefore it shrinks or resorbs. Over time, this can contribute to your appearance — giving you a shrunken look
Crowded teeth
This is common among children. Their baby teeth do not only function as agents in their nutrition, but also keep the place and alignment for when the permanent tooth grows. When a baby tooth is knocked out ahead of its time, the jaw bone shrinks. When the permanent tooth finally erupts, it doesn't have space, pushing and crowding the other teeth and therefore causing alignment issues.
Increase risk of gum disease and tooth decay.
If the cause of your missing tooth decay or other similar issues caused by plaque build-up, even when the infected tooth is knocked out, the gums will continue to recede if you don't receive treatment. The receding gums create pockets where bacteria thrive.
Bite changes
Your teeth function differently from each other depending on their position. If you lose your front teeth, you may have problems biting and gnashing food. If in the molars, you might experience chewing difficulties. The more teeth are lost, the harder it will be to eat will. You will ultimately have food restrictions unless you seek treatment
Speech issues
Your teeth also function as speech organs. You may have difficulty enunciating the words caused by the gaps in your teeth.
Confidence
Having missing teeth can affect one's confidence to smile, especially if the gaps are in your front teeth! In an article published by Psychology Today, smiling provides 9 superpowers including "makes you seem courteous, likable, and competent."
Missing Teeth Solutions in Mandurah
A smile is the best thing you can wear, so it's important to take care of your teeth. At Platinum Smile Dental, our comprehensive treatment not only provide solutions but also address the root cause of your dental problem.
If you have missing teeth, below are some of our tested and proven solutions in Mandurah.
Dental implants are a permanent solution to missing teeth and have a success rate of 95%.
It has three parts – the biocompatible titanium post, abutment, and the crown. The post is inserted into the jawbone and serves as the tooth's root. The abutment connects the root to the crown.
Dental implants can be used for single tooth replacement to complete upper and lower arch replacement. For multiple missing teeth to complete replacements, dental implants will be supplemented with other dental equipment such as bridges and dentures.
If you have multiple missing teeth, our dental crowns and bridges may be the best option for you. These tooth-coloured replacements replace one or more missing teeth by spanning the space where the teeth were missing. The bridge is cemented to the natural teeth on either side of the space as they serve as anchors for the bridge. Each of those teeth is covered with a crown and the replacement tooth or teeth are attached to those crowns.
If you have little to no natural teeth, our durable dentures may be the solution for you. You can have removable dentures or our All-on-Four-Dentures. Each has its benefits. The removable dentures are considerably cheaper compared to its alternative. It can be removed which makes it easier to clean. However, you may still have food restrictions for this.
All-on-4-dentures on the other hand is supplemented by a dental implant. The implant keeps the dentures in place, therefore removing food restrictions. You don't have to worry about your dentures falling out and you can eat what you like, anytime you like it.
Our Top Treatments in Mandurah
Eat Whatever You Like When You Like
Implants lock your dentures firmly into place so you won't have these problems again.
Like Replacement Parts For Your Teeth
They're different to dentures (or false teeth) that you can take out and clean.
Correct Many Imperfections You May Have With Your Smile,
Such as; gaps, chipped edges, misshapen teeth or a stained discoloured smile.
To begin your missing teeth treatment in Mandurah, schedule your appointment today! Take advantage of our Complimentary Dental Implants Consultation In Mandurah.
Don't let your missing teeth affect your Smile
Call Platinum Smile!
You'll Feel Better – Right Away.
Call Us Now
Book Your Free Smile Makeover Consultation with Mandurah's Most recommended Dentists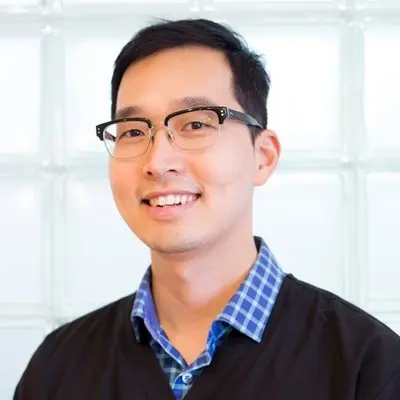 Dental Expertise
Dental Experts with 20 Years Experience
Dr. Eugene Khoo
is the principal dentist at Platinum Smile Dental and loves getting to know his patients
Ultra-Modern Technology And Regular Upskilling
We offer the latest in Dental Implant technology
Get Involved
Get a fully personalised approach to planning your dream smile.
Very Affordable Payment Plans!
Get your treatment now & pay it off later
Interest-Free
Claim From Health Funds on the spot and setup your payment plan.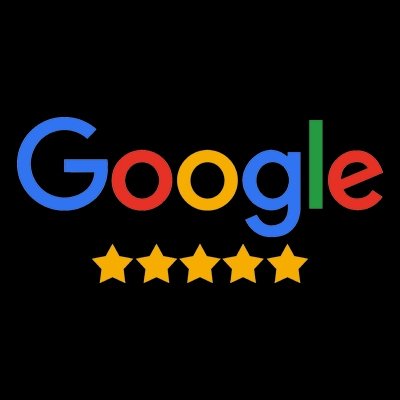 Top-Rated Dentist In Mandurah
Very popular among all our patients
Find Out Why
Our clients are ecstatic about our practice and we always take the time to listen to you
Conveniently Located With Free Parking
Prime Location in Mandurah, Western Australia
Close to Everything
Meadow Springs, Lakelands, Halls Head, Falcon, Pinjarra, Ravenswood and Madora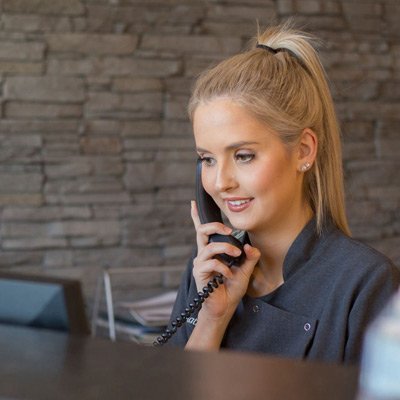 Still Have Questions ?
We are just a call away
Experience the Outstanding Service
Welcome to quality and affordable dental care with customer service second to none
Frequently Asked Questions
Are there risk factors for missing teeth?
Anyone can have missing teeth but the risks are higher for people who: do not practice good oral hygiene habits; do not submit for a regular dental checkup and clean; poor diet and nutrition; and those involved in contact sports without the proper equipment.
I have missing teeth but I can still chew well. Do I still need to have it looked at?
Yes! If you lost your tooth due to tooth decay or gum disease, losing the infected tooth does not provide a remedy. The issue will just worsen affecting all your other teeth until eventually all of them will fall out. It is important to address the root cause to stop the dental issue. Aside from this, there are other consequences to missing teeth such as resorbed jawbone, bite changes, and effect on your confidence.
Do your emergency services for an avulsed tooth?
Yes! A knocked-out tooth is a dental emergency catered by your emergency dentist in Mandurah. We recommend calling us ahead.
What are my tooth-replacement options?
At Platinum Smile Dental, our durable restorative dentistry equipment proving natural-looking and lost lasting results. We have a wide selection of tooth-replacement options including the cost-effective dental implants, crowns and bridges, removable dentures, and All-on-4-dentures. Come see us today to discuss the best option for you!
How much do your teeth-replacement options cost?
Depending on your chosen restorative equipment, the prices may vary. Our dental implants start at $4000. We recommend talking to our caring team to learn about the ballpark figure. We also offer payment plans by your affordable dentist Mandurah. We accept cash, credit card, health funds, Denti Care, Super Care, and After Pay. Call us today so we can set up the best interest-free payment option for you.
All treatment carries risks. Individual consultation is required with one of our practitioners to ensure that the treatment is right for you. Any surgical or invasive procedure carries risks. Before proceeding you should seek a second opinion from an appropriately qualified health practitioner. Contact us for more information. Rebates may vary depending on your individual health fund.