Tooth Decay and Plaque Treatment Mandurah
Tooth decay is one of the leading causes of tooth loss among adults. The World Health organization reported that there are 530 million children all over the world with tooth decay today.
Tooth decay as the name suggests, is the gradual decay of the tooth due to dental caries. Plaque houses bacteria including the streptococcus mutans. These bacteria convert the sugar from food to acid which in turn attacks and wears the tooth enamel away.
Tooth decay is a progressing dental problem. If left untreated, it can progress to periodontal disease and other dental diseases.
Tooth decay, though one of the most common, is also one of the dental problems that can be easily avoided. With good oral habits and partnership with your compassionate dentist Mandurah, keeping your pearly whites safe from carries is possible.
Knowing the risk factors is an important part of prevention. Below are some of the contributors that make you more vulnerable to tooth decay:
Location of the tooth
There are some areas in the mouth that are hard to reach when brushing your teeth. This includes the molars and premolars. Since they are located on the back, they are harder to reach and clean. Add to that is the fact that these teeth have grooves and pits that collect food particles.
Bad oral hygiene habits
Keeping your teeth at their best is not your dentist's job alone. It should be a partnership between you and your caring dentist Mandurah. Good oral practices have to be done at home too. Brushing your teeth at least twice a day, and flossing before bedtime is needed.
Diet
Bacteria from plaque feed off of food particles. There are certain foods that pose greater risks such as those that cling a long time to your teeth — soda, milk, ice cream, honey, candy — foods that are high on carbohydrates and starch.
Frequent snacking/ sipping on sugary drinks
Sipping sugary drinks throughout the day is like giving your teeth continuous acid bath. This provides the bacteria material to produce acid which will attack your teeth.
Age
Over time, your teeth will succumb to deterioration. The teeth are more vulnerable to decay. The younger population, however, are still vulnerable to tooth decay because of diet and bad oral habits.
Dry mouth
Dry mouth or Xerostomia is an oral condition that is associated by lack of saliva. Saliva is an important agent in keeping your teeth clean as it washes away the food particles and baths your teeth with fluoride from your toothpaste. With no saliva to protect your teeth, the bacteria produces acid that attacks the enamel
Baby bottle tooth decay
Tooth decay is also occurring in children, infants included. Feeding your child with milk at night can leave the milk on their teeth while they sleep.
If you have any of the risk factors, call your dentist Mandurah immediately. We take pride in our preventive dentistry services to avoid tooth decay and plaque in Mandurah.
Tooth decay may be painless. The pain appears when the damage has reached the root, by that time the damage will have been too great and will need extensive treatment.
To know if you have tooth decay, check the following signs:
Dental pain – Sudden pain on the affected tooth without any apparent cause
Tooth sensitivity – Pain when eating/drinking hot or cold food/beverages
Visible holes or pits in your teeth
Stains on your teeth (Brown, black or white staining)
If you are experiencing any of the above symptoms, reach out to your compassionate team here at Platinum Smile Dental. The longer you delay the treatment, the greater the damage, and the lower the chance of saving your natural teeth.
Tooth decay and plaque solutions in Mandurah
We recommend that you take advantage of our preventive dentistry services. Book your 6-monthly dental check up and clean. Your excellent dentist Mandurah will assess the condition of your teeth to check for signs of decay.
To remove the plaque, our dental hygienist in our Mandurah clinic will use specialised tools for the professional deep cleaning. The plaque are scraped off, the molars and premolars cleaned. Don't worry, this is completely painless and comfortable.
Included in your appointment is the oral hygiene tips where your dentist Mandurah will discuss the best way to keep your teeth healthy. We recommend that you prepare a list of questions so that we can answer them for you.
If your teeth already have signs of decay, your dentist Mandurah will have to see the extent of the damage and work from there.
Our restorative dental equipment are made of quality-grade materials, durable and natural-looking. We have dental fillings, crowns and bridges, and dental implants, among others.
Rest assured that we will do our best to avoid extraction and bring life back to your pearly whites.
Ignoring this is like ignoring a minor, very treatable issue and letting it manifest and grow into a much bigger issue – one that will cause irreversible damage to your tooth and gums. When decay and plaque are ignored, they continue to eat away at your teeth. Beginning from the outer layer then working through to the middle layer and eventually find the centre of your teeth where all the nerves and vessels are. This will result in pulsating pain which will affect your day to day life and may lead to infection, loss of teeth, eventual bone damage and tissue loss.
Here are some of the dental problems resulting from untreated tooth decay.
Inflammation of the gums caused by dental plaque. The gums are swollen and sensitive, and if left untreated can cause tooth loss and damages to the jaw bone.
Bad Breath
Bad breath or halitosis can be caused by a number of reasons including gum disease. The decaying teeth and the tartar build-up give off a foul smell that stays in the mouth.
Tooth sensitivity
As the gums recede and the enamel wears away, the nerve endings are exposed causing you to be sensitive to hot or cold beverages/food.
Bite changes
Tooth decay damages the enamel working its way into the dental pulp. As this progresses, the inflicted tooth weakens, becomes loose and ultimately changes your bite capacity.
Prevention Is Always Better Than Cure
Important to keep your dental health as great as possible.
Specialised Instruments To Clean Your Teeth And Remove All The Tartar In The Hard To Reach Places.
Have regular professional cleans to prevent gum disease, bad breath and other hygiene problems.
Prevents Any Further Damage
We choose not to use mercury fillings due to their negative effect on your health and the environment.
Healthier teeth at Platinum Smile Dental
Achieve healthy teeth that last a lifetime with the help of your affordable dentist Mandurah at Platinum Smile Dental. Dont let preventable dental problems cost you your perfect smile. Experience quality dental care today!
Book your regular dental check up today to start your journey towards a decay-free teeth in Mandurah
Call us at (08) 9534 7946 or visit us today!
Book Your Smile Makeover Consultation with Mandurah's Most recommended Dentists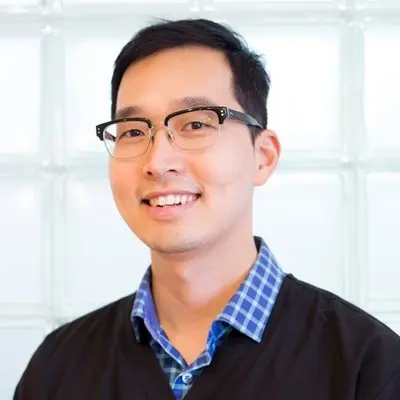 Dental Expertise
Dental Experts with 20 Years Experience
Dr. Eugene Khoo
is the principal dentist at Platinum Smile Dental and loves getting to know his patients
Ultra-Modern Technology And Regular Upskilling
We offer the latest in Dental Implant technology
Get Involved
Get a fully personalised approach to planning your dream smile.
Very Affordable Payment Plans!
Get your treatment now & pay it off later
Interest-Free
Claim From Health Funds on the spot and setup your payment plan.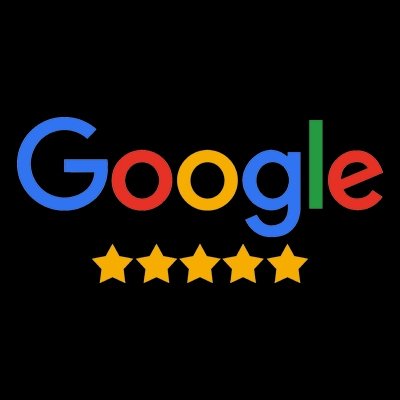 Top-Rated Dentist In Mandurah
Very popular among all our patients
Find Out Why
Our clients are ecstatic about our practice and we always take the time to listen to you
Conveniently Located With Free Parking
Prime Location in Mandurah, Western Australia
Close to Everything
Meadow Springs, Lakelands, Halls Head, Falcon, Pinjarra, Ravenswood and Madora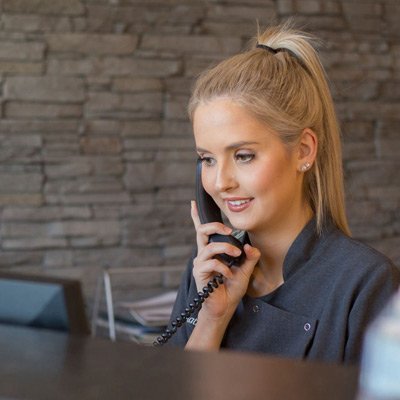 Still Have Questions ?
We are just a call away
Experience the Outstanding Service
Welcome to quality and affordable dental care with customer service second to none
Frequently Asked Questions
What is the cause of tooth decay?
Tooth decay or dental caries is the destruction of the tooth enamel (and ultimately, the pulp) because of the bacteria in plaque. These bacteria turn starch and food particles to acid which attacks the tooth enamel.
Can anyone have tooth decay?
Yes. Anyone regardless of age can have tooth decay. There are risk factors that make one more vulnerable to this dental problem. This includes your oral hygiene habits, diet, location of the tooth, age, existing dental issues (dry mouth), and frequent intake of sugary products.
How do you treat tooth decay in Mandurah?
The best way to treat tooth decay is to avoid it. Our proven and tested preventive dentistry services such as 6-monthly dental check up and clean ensures that your teeth are at their best and decay-free. Still, if you already have dental caries, we can still help you! Depending on the extent of the damage, your caring dentist Mandurah will recommend our durable restorative dental equipment like dental fillings, crowns and bridges, and dental implants. Call us today so we can create a personalised dental plan for you!
What happens when a tooth decay is not treated?
Tooth decay will not be treated on its own. Once it's done destroying the tooth, it will move on to the next tooth until all of your teeth are infected. Untreated it can result in bad breath, gum disease, tooth loss, tooth sensitivity, and damaged dental equipment. The longer you delay the treatment, the harder it would be to save your natural teeth.
How much does the Tooth Decay and Plaque Treatment Mandurah cost?
It would depend on the extent of the damage. Regular dental check up and clean is cost-effective in the long run. If you need extensive dental treatments like dental implants, it costs $4000 per tooth. Good thing that at Platinum Smile Dental, we offer interest-free payment plans to help cover the costs. Talk to our caring team today so we can discuss the best payment plan for you.
All treatment carries risks. Individual consultation is required with one of our practitioners to ensure that the treatment is right for you. Any surgical or invasive procedure carries risks. Before proceeding you should seek a second opinion from an appropriately qualified health practitioner. Contact us for more information. Rebates may vary depending on your individual health fund.